Project GROW Partners
Partnerships
Through Project GROW, the border's five workforce boards will partner with regional employers, community colleges, and training providers to accelerate credential attainment and career entry by lower-skilled adults. Project GROW will assist participants from the start of the program until the end with everything from career counselors who guide their progress to support services, such as childcare and tuition assistance. The project is designed to take underprepared adults and segment them based on particular needs and career goals.
Based in El Paso. It is a public, not-for-profit 501(c)(3) corporation. Its mission is to provide long-term high skilled training and case management services to eligible El Paso County residents who require the occupational skills necessary to access jobs in hard to fill demand occupations. The premise that Project ARRIBA is based on is that a true employment and training initiative must provide a comprehensive, integrated program of occupational, motivational and workplace skills training. Project ARRIBA aims at improving the Talent Force within the unemployed and underemployed community of El Paso. The belief is that a good education will lead to great employment which will increase the economic development of the region.
A community based, non-profit 501 (c) 3 agency created in 1995. VIDA was the result of a local effort led by community leaders of Valley Interfaith (VIF) and private industry business leaders. The catalyst for VIDA's creation was the need to empower the underserved residents of the Region thru education and training. It is through education and training that residents may become self sufficient and at the same time fuel the growth of regional employers and increase the recruitment of new investment to the area. The mission of Project VIDA is to formulate new institutional relationships in the Rio Grande Valley that simultaneously address employers' needs for skilled workers and link the area's unemployed and underemployed with high skilled, high wage jobs in the region. Project VIDA works closely with the business sector, training providers, and community-based organizations with the mission of developing a skilled workforce to meet the demands of employers along the border
Southwest Texas Junior College (SWTJC) is a regional, "open door" institution. It is a comprehensive, public, two-year college serving an 11-county area that stretches from the Texas Hill Country to the US-Mexican border. The main campus is located in Uvalde, a city of 15,000 located in the foothills of Texas Hill Country. Uvalde is approximately 70 miles west of San Antonio and 70 miles east of the Mexican border. Through its programs and services, the college equitably provides higher education opportunities and supports the economic growth of the community. Additional campuses are located in the border cities of Del Rio and Eagle Pass. Instructional facilities are also operated in Crystal City and Pearsall. SWTJC also provides twenty-two school districts with online instruction and distance education links. No other state community college provides educational resources in an area this large.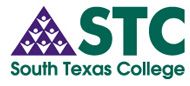 South Texas College is accredited by the Commission on Colleges of the Southern Association of Colleges and Schools to award Baccalaureate and Associate degrees. More than 30,000 students attend STC, and a faculty and staff of more than 1,600 serve STC's five state-of-the-art campuses. It is guided by five (5) guiding principles: Be a premier learning-centered higher education institution where student and community success are paramount; Serve as the cornerstone for the economic vitality of South Texas; Foster an environment for the students and community to achieve a better quality of life; Nurture a culture where collaboration is valued and achievement is recognized.

Laredo Community College is committed to student success by providing comprehensive educational services that focus on the dynamic requirements and needs of its local, regional, and international community. Laredo Community College provides an exceptional learning experience and empowers students to fulfill their educational goals.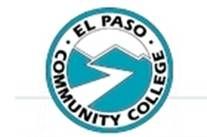 The El Paso County Community College District is accredited by the Commission on Colleges of the Southern Association of Colleges and Schools (SACS) to award associate degrees. El Paso County Community College District's mission is to provide educational opportunities and support services to individuals to assist in preparing them to improve their personal quality of life and to contribute to their economically and culturally diverse community.
The Ray Marshall Center is a university-based research center dedicated to strengthening education, workforce, and social policies and programs that affect current and future generations of American workers. The Center partners with a range of stakeholders to conduct timely, relevant research and to translate that research into effective policies and programs. The Center's activities and services include: Program evaluation, including process and implementation, impact and benefit/cost analysis; Survey research; Labor market analysis; Program design and development; Training and technical assistance. In addition, the Center serves as a training ground for the next generation of researchers and policymakers by offering stimulating work and research opportunities to graduate and post-graduate students at the LBJ School of Public Affairs

JFF identifies, develops, and promotes education and workforce strategies that expand opportunity for youth and adults who are struggling to advance in America Today. In more than 200 communities across 43 states, JFF improves the pathways leading from high school to college to family-sustaining careers. For more info see JFF vision attachment.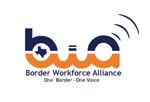 BWA was formed to rapidly accelerate the development of our local workforce and to create a competitive economic advantage for the Texas/Mexico border region. Understanding that increased literacy, skills development, and education are key drivers for economic growth, failing to act and address these critical shortfalls will serve to severely inhibit our local, state, and national economic opportunities.

Business Access is a technology company specializing in the development of online communities and technical systems that support programs for vulnerable populations. The communities we design empower people to increase their self-confidence, their opportunities to learn and ultimately transition out of public assistance. The administrative systems we build help programs serve more people, work collaboratively with multiple providers and closely track outcomes.